A Disposable World
We live in a disposable world where we are often told "it's not worth repairing – you may as well replace it with new." While this may apply to a cell phone or a toaster it's not the case with good quality properly installed cabinets. You can often refinish them at a fraction of the cost of new cabinets! Why refinish? Because it makes ecological and economic sense.
Our Planet Needs Your Help!
Did you know that construction and renovation waste can take up to 50% of the space in landfills! Beyond the obvious fact that it's good to save your cabinets from ending up in an overflowing landfill, our water based, non VOC (volatile organic compound) process means fewer chemicals are needed. this is good for our earth environment as well as your interior environment.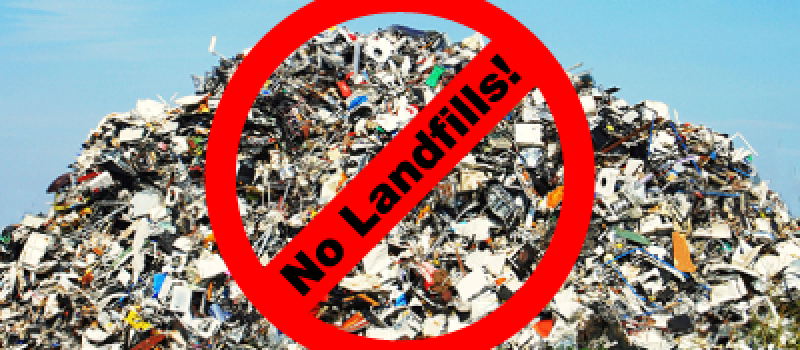 Trends Come and Go
Remember the 80's? How about the 90's? It seems like each decade has it's trends and cabinet design is no exception. Those natural wood finish cabinets that looked great in 1987 that you took such good care of are now looking a little dated. Perhaps you just want a change of scene! Our Revive Refinishing makeover can completely change the look of your cabinets. You may not recognize them when we are done!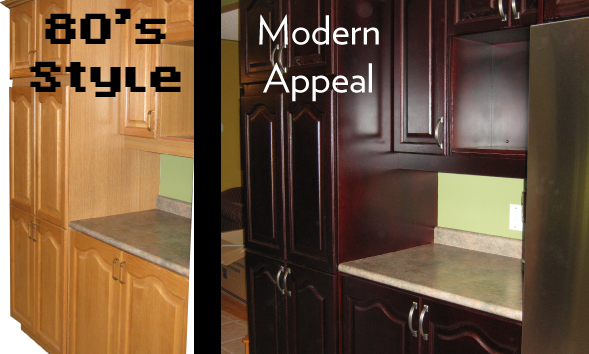 We Stand by Our Work
Our policy is of continuous improvement. We currently use the finest industrial finishes available to us which are constantly being evolved by the manufacturer so we are always at the forefront of technology. Our finishes stand up to the wear and tear of everyday use. We provide a 2 year Guarantee against peeling or flaking.